Dive into Unique Battles and Enjoy Exceptional Graphics in this Third-Person Casual Shooting PC Game that Abides by the Principle of NOP2W
SEOUL, South Korea, Sept. 07, 2023 (GLOBE NEWSWIRE) — The third-person shooter game Microvolts Recharged (MVR), which has enthralled fans globally, is slated for an official Steam release at midnight (UTC) on September 9.
Following the successful completion of its third closed beta test (CBT) this year, Microvolts Recharged is poised to return with a revamped look thanks to the diligent efforts of its developer, Masangsoft. Content upgrades were driven by invaluable feedback from CBT participants. Notably, a remedy to the imbalance caused by P2W has been implemented. Every player can now upgrade items with ease and fairness, regardless of spending. These enhancements introduce a superior gaming experience while preserving the fundamentals of the game.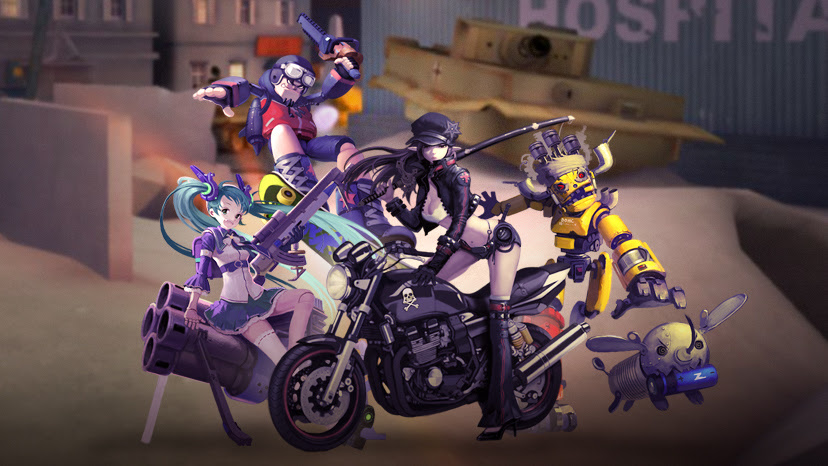 [Anticipated Update List]
• NOP2W Upgrade: A system enabling fair item upgrades solely based on effort.
• League Matches: Player-friendly content, unrestricted by levels, fostering close-knit player relationships.
• Replay System: A feature that records battles and reports questionable players.
• Clan: Build your unique clan and cultivate strong bonds among members.
• New Achievements Added: Additional rewards provide support for seamless game adaptation.
• Preset: A user-friendly feature for storing preferred item sets.
• Membership: Subscribe to a monthly membership for more relaxed and streamlined gameplay.
• Limited Selection: Season-exclusive costumes are solely available through a limited selection.
• Training Center: A platform to test various weapons and enhance battle skills.
• Weekly Missions: Offering greater rewards in comparison to daily missions.
• Convenience Improvements: Enhanced chat room functionality, increased zoom sensitivity, added resolution options, and multilingual chat support.
[Introducing Microvolts Recharged]
Microvolts Recharged (MVR) is a free-to-play online PC shooter game, available on Steam, that promises exciting battles in the captivating Micro World. Engage in dynamic battles across various themed maps and diverse modes. The third-person perspective provides an expansive battle view, enabling real-time strategy planning with seven unique weapons. Customize your avatar from nine distinctive action figures and accessorize with various costumes, and experience stress-relieving gameplay through user-friendly controls and casual game dynamics. Join the exciting journey with MVR and discover the pure joy unattainable in hardcore games.
Website: https://mv.masanggames.com/
Forum: https://mv-forum.masanggames.com/
Steam: https://store.steampowered.com/app/1426440/MICROVOLTS_Recharged/
Photo: https://www.globenewswire.com/NewsRoom/AttachmentNg/1a3c02ff-837d-4938-af1e-7f9ef62c8a95
Contact: CS@masnagsoft.com
GlobeNewswire Distribution ID 8918207